Services
Our 7 locations inside major shopping centres are always ready to serve you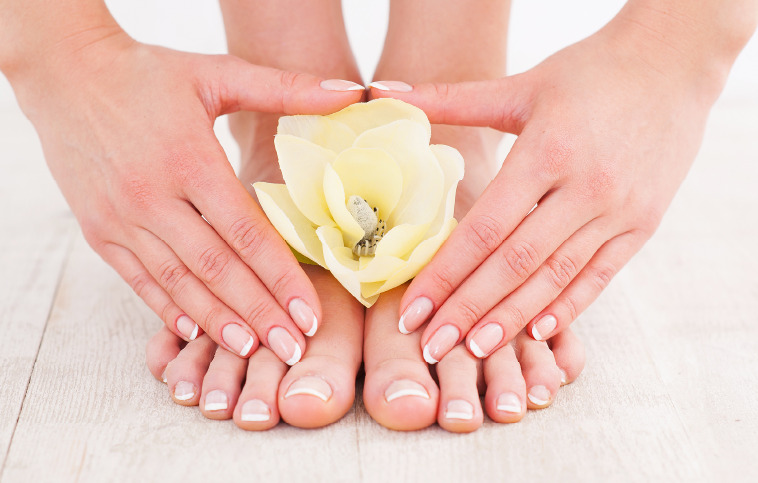 Whether you come to maintain your beautiful look or to treat yourself to a relaxation experience after a particularly stressful day or a hectic week, we are here for you!
Our salons provide a wide range of full-service manicure & pedicure packages. We use the latest products and service processes in the market today. You will leave feeling rejuvenated and pampered by our friendly, professional staff.
Our manicure packages include cuticle care, shaping, hot towel service, massage to help you relax and finish up with your choice of nail polish from our collection of hundreds of different shades and colours. Premium packages involve different moisturizing scrubs, hydrating masque and paraffin treatment to help exfoliating your skin.
Our Pedicure packages are similar to those offered in manicures. More premium packages include hot stone massage and exfoliating Sugar scrub.
Take your pedicure experience to the next level with our special Jelly Pedicure.
By submerging your feet in a luxurious jelly bath, you will feel relaxed and free from any tension while the dense jelly mixture massages your stressed muscles, acts as a gentle exfoliator, moisturizes and softens your skin. You will also enjoy the aromatherapy from the fragrant oil re that helps soothing and further relieving any stress you may have. The jelly which retains its heat up to four time longer than regular water prolongs your comfort and enjoyment.
Don't forget to pick your favorite colour for your occasion from our vast collections of 'Gelcolor' or 'Shellac' colours. 'Shellac' or 'Gelcolor' is one of the most popular nail polish products in the market today. It is a combination of gel and regular polish that provides a long lasting and high shine. It is more durable and has a much more elegant look than regular polish.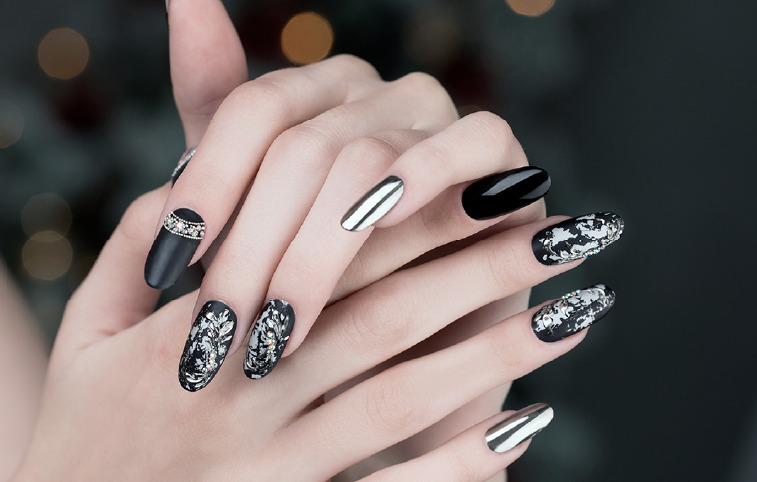 Fashion up your nails with our nail enhancement (artificial nails) services. We offer a wide variety of choices for your selection: Dip Powder Nails (clear, coloured or French), Bio Gel Nails, Powder Gel Nails or the traditional Acrylic Nails. Our staff will be happy to advise you on the type of nail service that fits your lifestyle and occasion.
Our Nail Enhancement services can be overlaying to your real nail length or extension. Nail extensions are the most popular and loved way to get longer and stronger nails nowadays. They allow more options for different shapes (oval, almond, stiletto, coffin …) and more room for different nail art designs. You will feel fabulous with these elegant and beautiful nails.
As one of the top trends in nail care, Dip nails offer a beautiful, durable finish that can last up to four weeks. During a dip treatment, our manicurists brush a specialized resin coating directly onto the nails, then dip them into richly-coloured powder. Finally, a top coat is added to seal the nails. No UV light is required during a nail dip, making the process relatively quick.
If you want to nourish and lengthen your nails, you can also try our innovative Bio-gel system. Bio-gels utilize a vitamin-enhanced serum that is overlaid onto the nails, then hardened under a UV lamp to form a protective shell. Available in clear, coloured, and French varieties, bio-gels typically last for a month or longer before requiring replacement. Bio-gels are a great option for those looking to strengthen brittle nails and promote natural nail growth.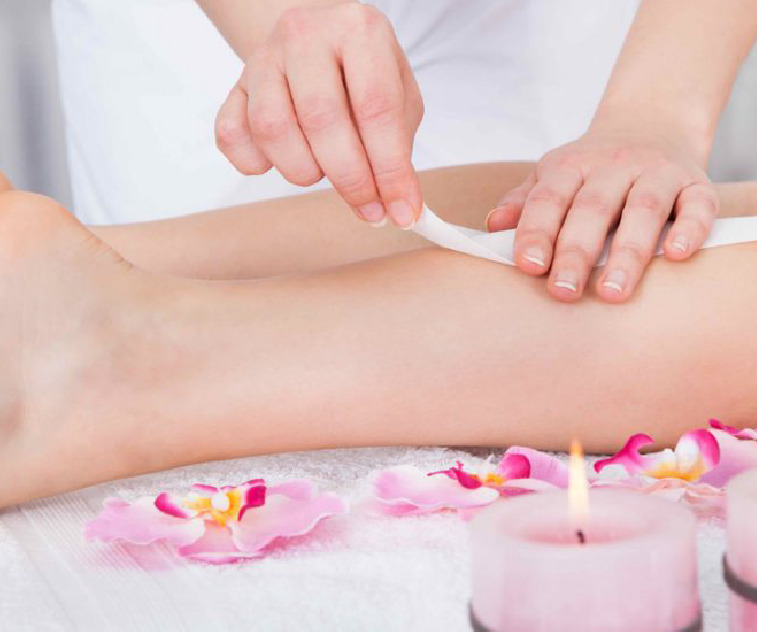 Waxing is one of the oldest beauty treatments on earth. It's convenient, safe and effective.
Waxing quickly eliminates unwanted hair without harsh chemicals, excessive pain, or shaving cuts. Waxing also exfoliates the skin, removing dead skin cells and reducing the incidence of itching due to ingrown hair. Best of all, the results of a single waxing session often last from three to four weeks, and waxing is gentle enough for use virtually anywhere on the body.
We offer waxing services for both women & men, including legs, arms, back, face, brows, and more. Enjoy the smoothness that comes with waxing – you'll love it!